I made my daughter a simple outfit for St. Patricks Day and we used a hat & boots we already had to complete the look..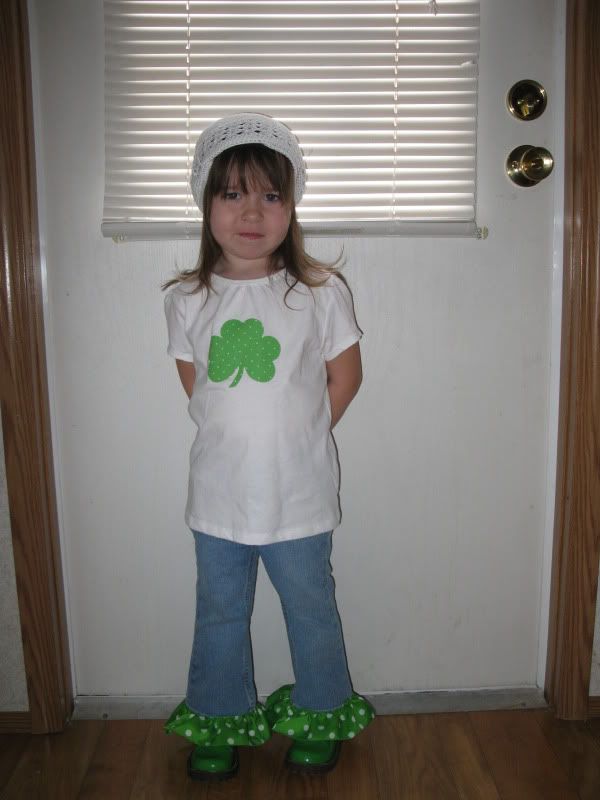 I didn't realize how much my lil girl has grown, until I uploaded ths photo..

Can this really be my 33month old daughter?
Now its time to get busy on her Easter Skirt and Appliqued top !
Next year I will offer the easter skirts and st. patrick day outfit for resell and for custom orders. :)